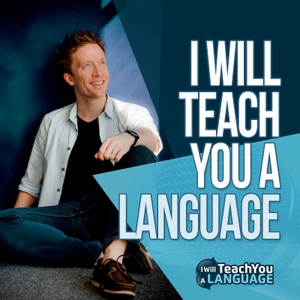 I Will Teach You A Language
By Olly Richards
What's I Will Teach You A Language about?
Learning a new language? Get your language learning questions answered by polyglot Olly Richards, who speaks 8 languages and runs the popular blog - I Will Teach You A Language.
Whatever's holding you back on the path to fluency, tune in twice a week to get your regular dose of language learning motivation, with Olly and other polyglot guests, such as Benny Lewis, Luca Lampariello, Richard Simcott and Alex Rawlings.
Learn Spanish, Learn French, Learn German, Learn Italian, Learn Portuguese, Learn Arabic, Learn Japanese, Learn Chinese