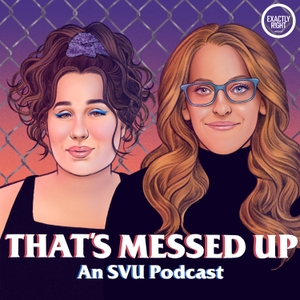 Listeners asked for "Identity" (Season 6, Episode 12) and it's finally here. Kara and Liza also cover the true story of David Reimer and chat with SVU's Dr. Rebecca Hendrix, aka actress Mary Stuart Masterson. 
SOURCES:
LA Times
NY Times
Wikipedia
The Globe and Mail
BBC - 1
BBC - 2
The Oprah Winfrey Show
CBC
WHAT WOULD SISTER PEG DO:
"As Nature Made Him: The Boy Who Was Raised as a Girl" by John Colapinto
https://www.publishersweekly.com/978-0-06-019211-2
Next week's episode will be "Hunting Ground" (Season 13, Episode 15).
See omnystudio.com/listener for privacy information.