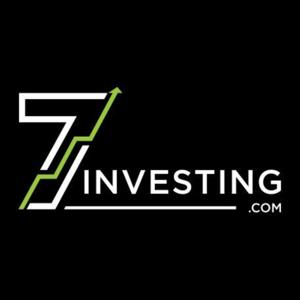 It's certainly been an interesting month for the stock market!
The trading world has set its obsessive eyes upon GameStop, with headlines frantically reporting the stock's every move and social media becoming chock-full of posts boasting about weekly gains. There's an uncomfortable amount of chatter taking place right now about how "easy" it is to be an investor.
But investing shouldn't be thought of as buying short-term lottery tickets. Instead, it takes a great deal of thorough and analytical research.
And it also demands a finely-tuned decision-making process. It's not enough to just do the analytical legwork to find great stocks. We also must have enough conviction in ourselves, to buy or sell exactly when the opportunity presents itself.
In this behavioral economics realm, we recently sought the advice of an expert. Krzysztof Piekarski is a Professor of Rhetoric at the University of Texas at Austin. He's been an investor for more than twenty years, and he's extremely in-tune with how human beings make decisions (and even wrote a PhD dissertation on the topic).
Krzysztof also has the distinction of being the only guest writer we've ever featured on 7investing. He has written two incredible articles for our site during the past year: Why 'Don't Panic' is Not Good Advice and The Importance of Patience.
In this exclusive interview, Krzysztof offers a framework for investors to dig deeper into their internal decision-making process. He describes how external influences can flip on our behavioral biases, but that by looking inward we can avoid dangerous traps such as hubris or FOMO. A focus on humility and patience can lead investors to much better long-term returns.
Krzysztof explores the topics of "integrity" and "character" in investing, and reveals his own personal approach to buying stocks. Simon and Krzys compare investing with Texas Hold 'Em poker, and describe how probabilities and incomplete information are things that people must become comfortable with. Krzystof also shares his thoughts about the current market environment, explains how Apple and Tesla became two of his most successful investments, and offers some important words of advice for newer investors.
Publicly-traded companies mentioned in this interview include Apple, GameStop, and Tesla. 7investing's advisors or its guests may have positions in the companies mentioned.  This podcast originally was published on February 9th, 2021 and republished on January 11th, 2022.
Welcome to 7investing. We are here to empower you to invest in your future! We publish our 7 best ideas in the stock market to our subscribers for just $49 per month or $399 per year.
Start your journey toward's financial independence: https://www.7investing.com/subscribe
Stop by our website to level-up your investing education:  https://www.7investing.com
Follow us:
► https://www.facebook.com/7investing
► https://twitter.com/7investing
► https://instagram.com/7investing
---
Send in a voice message: https://podcasters.spotify.com/pod/show/7investing/message