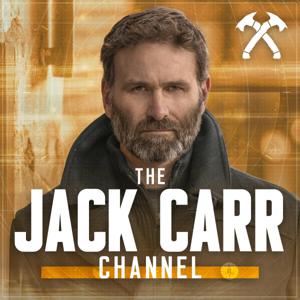 In this special Danger Close update, Jack delivers some important news about the latest book in The Terminal List series, In the Blood, and gives listeners a behind-the-scenes look at the editing process.
Mark your calendars. The novel is no longer coming out on May 31. It will now release on May 17. 
You can pre-order it now! 
We'll be back with an all-new episode of Danger Close this Wednesday!
Sponsors:
Navy Federal Credit Union: Today's update is presented by Navy Federal Credit Union. Learn more about them at navyfederal.org
Black Rifle Coffee Company: Today's episode is also brought to you by Black Rifle Coffee. Purchase at www.blackriflecoffee.com/dangerclose and use code: Dangerclose20 at checkout for 20% off your purchase and your first coffee club order!
 SIG Sauer: This episode is sponsored by SIG Sauer. You can learn more about SIG here.