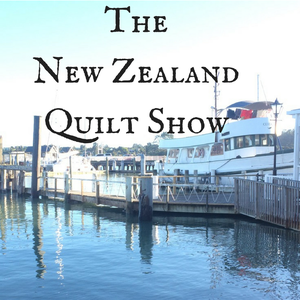 Lisa Call is a talented textile artist, teacher, life coach and businesswoman.  Born in Arizona in the United States and spending much of her recent life in Denver, Colorado, Lisa then packed up her belongings and moved to New Zealand in 2015 for a new adventure.
Lisa, a former software engineer, is a self-taught artist whose work has been exhibited and published widely and resides in public and private collections around the world.  Lisa's award-winning textile paintings are abstract, using her rich hand dyed fabrics and intense machine stitching to create bold geometric works.  She cites her love of colour, repetition and pattern; geological forms and human-made structures such as fences and stone walls as her inspiration sources for her work.
Lisa will be teaching one of the five-day master classes at the NZ National Quilting Symposium in October 2017, the topic being 'Working in a Series'. 
Visit www.theslightlymadquiltlady.blogspot.com for more show notes for this podcast.