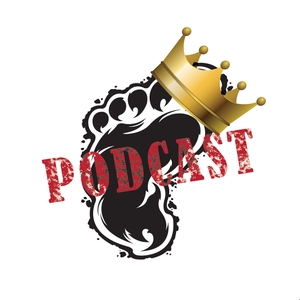 On Episode 26 of the Bigfoot, King of the Forest Podcast Sara & Jeff had the pleasure of sitting down via ZenCastr and speaking with Mike Familant of Sussex County Bigfoot and the fantastic YouTube documentary series, In the Shadow of Big Red Eye. Mike is a Bigfoot field researcher from New Jersey and extremely knowledgeable on Bigfoot, Bigfoot research techniques, and has unique perspectives on a variety of topics around the big guy. Some technical difficulties on our end aside, Mike sounds great and this one is well worth the listen.
In the Shadow of Big Red Eye is getting ready to begin the filming of the fourth season, and is looking at an October or November release. Until then, there are plenty of great episodes on the Sussex County Bigfoot YouTube page, including field shows, informative "Squatchables" and much more. Check it out in the links below!
Some of the stories and things mentioned include: 
Sussex County Bigfoot YouTube Channel
In the Shadow of Big Red Eye Facebook
In the Shadow of big Red Eye Instagram
Bizarre (Dobby-Type) Creature Caught on Security Camera
Reptilian Alien Cult Murders
8 Best Places to See Bigfoot RIGHT NOW
Two People Come Upon Bigfoot Family
FBI Releases Bigfoot Files
BKOTF Facebook
BKOTF Instagram
BKOTF Twitter
BKOTF Patreon
This week's Top 10 list is the Top 10 Reasons Bigfoot is a Passive Aggressive Asshole.