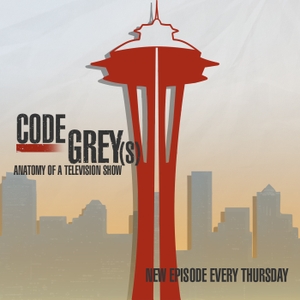 Episode 15: Into You Like a Train
09.28.2016 - By Code Grey(s)
WE'RE BACK WOW SORRY. After just a bit of a hiatus, we're ready to take the plunge with episode 6 of Season 2. 
If you'd like to skip Season 11 spoilers, you'll want to jump ahead to the 11:00 minute mark. 
Join us as we chat about: Patrick Dempsey's recent People magazine cover and what he's learned from cheating on his wife (2:30)...the ethics of maybe not telling Bonnie the whole truth about her imminent death (16:00)...the Izzie/Addison showdown (28:30)...Yang's bizarre crisis of confidence (32:20)...how Karev's probably not gonna specialize in trauma (37:30)...and our BITS (42:40) including whether or not to buy banana bags in bulk before that bachelorette weekend (53:55).