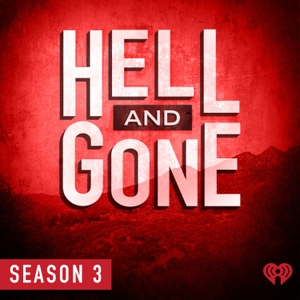 Introducing Monster: The Zodiac Killer
12.21.2018 - By Hell and Gone
From the team who brought you Atlanta Monster comes a new season and a new monster. Season 2 tackles the riveting story of one of the most infamous serial killers in history - the Zodiac Killer. 
In the late 1960s, a mysterious, faceless fugitive attacked and killed five people in San Francisco. As the murderer went about his gruesome work, he regularly mocked the police and the public by sending letters containing confusing cryptograms to the Bay Area newspapers. Throughout the exhaustive search, there were 2,500 Zodiac suspects, yet none strong enough to make an arrest and, 50 years later, the killer has never been identified.
With new interviews and information, join hosts Payne Lindsey (of Up & Vanished) and Matt Frederick (of Stuff They Don't Want You To Know) as they take a deep dive into the real story behind the headlines and new clues that may offer insight into the identity of this nameless fugitive. Listen and subscribe to MONSTER: The Zodiac Killer on Apple Podcasts, the iHeartRadio app, or wherever you get your podcasts. 
Learn more about your ad-choices at https://news.iheart.com/podcast-advertisers