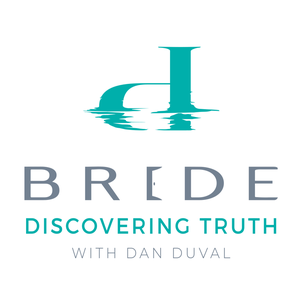 This week on Discovering Truth we are bringing back on the other coaches that have graduated from the 2020 DID Mentorship Program. You will meet some of the women this time, and get to see the graduates and learn how these wonderful champions are taking up God's agenda like never before. This time, we're introducing you all to Kendra, Ali, Dorothy and Esther!
About our Coaches:
BRIDE Ministries has become known around the world as a ministry for deep inner-healing and deliverance. The coaches have all undergone a year-long intensive into the heart of inner healing and deliverance ministry, overseen by Dan Duval.
At BRIDE Ministries, we offer strategic assistance for your inner-healing and deliverance needs. All of the coaches with BRIDE volunteer to provide free coaching for those that cannot afford it but, for your convenience, they can also be booked from their profile pages. All of our coaches operate independent coaching businesses.
Expect to hear the Coaches talk about:
Kendra's journey as the program coordinator and becoming a coach by waiting on God's 'Yes'Searching for an understanding of deliverance and spiritual warfareComing alongside Jesus to show the Father's heart and bring breakthroughWanting to know why their methods did not help satanic-ritual abuse (SRA) victims beforeLearning boundaries, time management and to overcome with the cohortWhat brings them to the front of the line to be warriors for Jesus
And so many more truths…
More from the Coaches
You can find a coach at coach.bridemovement.com.