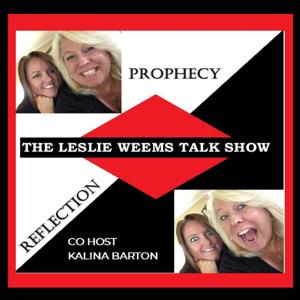 The Leslie Weems Talk Show is all about keeping you informed on the prophecies Leslie receives and helping those who are going through their own spiritual awakening.
Leslie receives so much prophecy she needed to develop a way to communicate it to the world in real time before it is too late! There will be both pre recorded and live shows including opening discussions.
Stay tuned for the schedule!
Warm Regards,
Leslie Weems Be a Patreon and have access to more showsSupport this show http://supporter.acast.com/leslie-weems-talk-show. See acast.com/privacy for privacy and opt-out information.