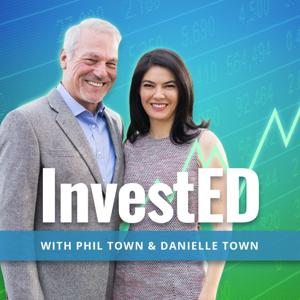 So you invested in a business...but do you know who ACTUALLY owns that business? Do you know what the management is like and how that can drastically affect the success of your investment?
For sports fans — especially racing fans — Formula One Racing (owned by Liberty Media Corporation) seems like an attractive stock to add to your portfolio, as it's one of the few opportunities to invest in sports.
As Phil returns from the United States Grand Prix, he and Danielle reflect on the sport growing in popularity and discuss when to give stock, like Formula 1, the green light to drive into your portfolio.
Phil and Danielle dive deep into the first step of the investing checklist to explain what the history of Formula One can teach you about investing and the importance of understanding the business behind your investment...before you actually buy.
Download the easy-to-use checklist discussed in the episode and learn how to find the best companies for your portfolio: https://bit.ly/3mivmDe 
Topics discussed in this podcast:
Warren Buffett's investing strategies
Value investing
Real-life investing
Investing in Trusted Management
Formula 1 Stock
Resources discussed in this podcast:
The Innovation Stack by Jim McKelvey
Bill Ackman's 8 Principles
Phil's Go-To Investing Checklist
Learn more about your ad choices. Visit megaphone.fm/adchoices