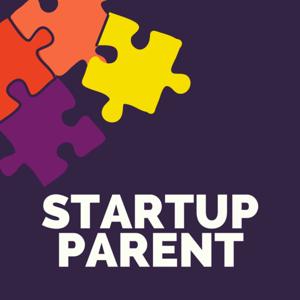 Is The Pandemic Messing Up Our Kids? Dr. Courtney Bolton, PhD
04.26.2021 - By Startup Parent
#182 — How badly is this year, this pandemic, messing up our kids and us, as parents? Dr Courtney Bolton has a PhD in counseling clinical and school psychology, and she is a parenting coach focused on evidence-based strategies for the development of kids. She's a mom of four and she helps parents make contextual, intentional parenting decisions that work for them and their families. I asked her to join me to talk about parenting, stress, and the pandemic.
In this episode, we talk about: 
How to help little ones manage their emotional and mental understanding of all that's changed — and specific tools for how to talk to our kids across age groups.
How to help parents deal with all of the stress and life changes that are happening.
Stress strategies for dealing with the coming months and not calling it "new normal" but really naming what it is and what's happening.
The grief and loss that's happening in so many different ways in our homes, including the loss of income, work, career, meaning, purpose, and time.
How to talk to kids about loss and grief.
The 6 P's framework she has for recentering and adjusting as a parent.
Also, because we're in a pandemic, you'll hear our kids in the background, and we have to move offices to make this interview work. This was recorded at the end of last summer, but like the music, better late than never.
Browse all episodes at startupparent.com/podcast or check out the complete show notes at startupparent.com/182
---
Send in a voice message: https://anchor.fm/startupparent/message