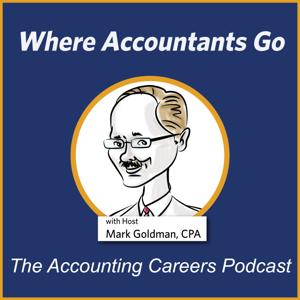 Jaclyn Badeau of Badeau Consulting joined us for this week's episode of Where Accountants Go, the Accounting Careers Podcast.  Jaclyn's career spans public accounting, large industry, global travel positions, and now her own consulting practice.  There is something here for everyone!
Jaclyn's career started very early.  She actually had her first accounting clerk job while in high school!  She very much enjoyed that position, so majoring in accounting was a natural choice.
After college, she worked in public accounting for six years, and then in industry with the Tempur Sealy organization for almost 9 years after that.  Through those various management roles, she continued to be involved in leadership training and coaching, which further refined her own leadership coaching skills.  Eventually, she decided in early 2020 to devote herself full-time to coaching others, and Badeau Consulting was formed.  Now she works with both groups and individual professionals who want to go the "extra M.I.L.E.", an acronym that stands for motivate, inspire, lead, and empower.  You can tell that Jaclyn really enjoys helping others grow, so this was a natural next step in her journey.
Learn more about Jaclyn's company at www.badeauconsulting.com
For other episodes you will enjoy, make sure to listen to:  Robina Benion and Brian Kush
To listen in on this interview with Jaclyn Badeau, please use the player below: