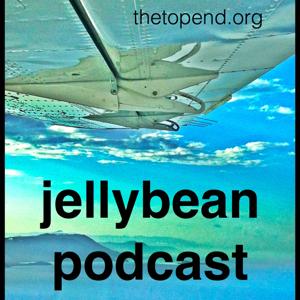 Sarah Yong is an impressive person. Advocacy, Training, Representation and being a new fellow of the College of Intensive Care to boot.
Theres a lot to talk about when you sit down with Dr Sarah Yong. Let's make it easy by focussing on three big issues;
Gender issues; Women in Intensive Care Network. www.womenintensive.org
Training issues; The Critical Care Collaborative and the Victorian Primary Examination Course for CICM. www.vpecc.com
Representation issues; New Fellows Rep on the Board of the College of Intensive Care Medicine. www.cicm.org
Where to start?
Women in Intensive Care Network www.womenintensive.org @WomenIntensive
If my sources are correct there pretty much the same number of women and men out there in the world. Further it seems that there are roughly the same number of women and men presenting to intensive care units. This pattern does not repeat itself in terms of the Intensive Care doctors.
Let's talk about this. Let's listen to the people that are raising awareness about this. The Women in Intensive Care are talking about it and publishing about it too. You may have heard about the Medical Journal of Australia article; "Female representation at Australasian specialty conferences".
But they have not stopped proving their point. Next there was "Women in Leadership in Intensive Care Medicine" published in Jean-Louis Vincents open access e-journal "ICU Management and Practice" There have been only four presidents of the College of Intensive Care, all male. However the pre-cursor to the College was the Joint Faculty of Intensive Care Medicine (JFICM), which was the body that actually created the college. The first leader of JFICM was the one and only Dr Felicity Hawker.
Hopefully soon to be published will be a presentation from the Noosa ANZICS CTG (Australia & New Zealand Intensive Care Society Clinical Trials Group) by Dr Naomi Yarwood about the lack of women in the ANZICS CTG studies over the last 20 years.
Next Issue; Training. After competing her Fellowship exams Sarah got involved in the Critical Care Collaborative and went on to found the Victorian Primary Examination Course for CICM (VPECC). Running that is a big job in itself. It's popular too and the July 2017 edition is already full. Sort of. Importantly the candidate stream is full for 2017 but there is a teaching stream too. Have a look at this if you are an aspiring educationalist; http://www.vpecc.com/teaching-stream.html
At the time of our conversation the teaching stream not yet full for 2017. It is on in July. Get in touch with Sarah or the other guys at VPECC.com, if not this year maybe next year?
Then she is on the Board of the College of Intensive Care Medicine trying to contribute and trying to gently help the college progress. I'm exhausted already.
Have a listen. Be inspired. Get involved.
List of speakers at Trainee Symposium
Dr Yasmine Ali Abdehamid
Dr Michael Ashbolt
Dr Bronwyn Avard
Dr Celia Bradford
Dr Michaela Carter
Dr Naomi Diel
Dr Kelly Jones
Dr Fiona Miles
Dr Nhi Nguyen
Dr Nudrat Rashid
A/Prof Ian Seppelt
Dr Li Huey Tan
Dr Sarah Yong
Dr Paul Young
One might notice the slightly different gender imbalance there. A bunch of interesting people who have experience of medical training stretched from Zaria, Nigeria through Leicester, England to Auckland, New Zealand.
Which reminds me; may I offer an apology to all New Zealanders for all the times I manage to say Australian rather than Australasian or Australia-New Zealand.
References;
Women in Leadership in Intensive Care Medicine
Modra LJ, Yong SA, Austin DE
ICU Management and Practice; 16 (3): 174-6
Female Representation of Australasian specialty conferences.
Modra LJ, Austin DE, Yong SA, Chambers EJ and Jones D.
MJA 2016; 204(10) 385