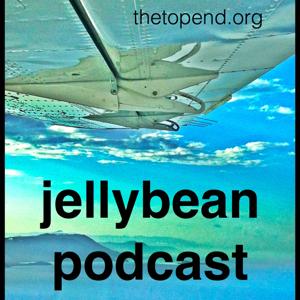 Matt McPartlin (aka @RollCageMedic) interviews Frank Gailard, the Frank Gailard, the one who created Radiopedia.
Frank Gaillard started Radiopedia as an exercise in pre-exam procrastination. And it has become an educational juggernaut in freely available radiological education. Pre-dating the formalisation and explosion in FOAMed resources, Radiopedia embodies what FOAMed is all about.
Despite its success, Frank is a humble guy and an altruist at heart. Listening to him recount the origins and evolution of Radiopedia and peek into the near future of where it might go, you'd be forgiven for drawing comparisons with entities such as the Khan Academy.
So no more teasing radiologists about lurking in dark rooms and maintaining an aloof distance from patients (well, maybe just a little bit). Turn on, tune in and rad out.
Links
Radiopedia - http://radiopedia.org
(This is a little bit of a departure for the Jellybean podcast in that Frank and Matt were not in the same place!)