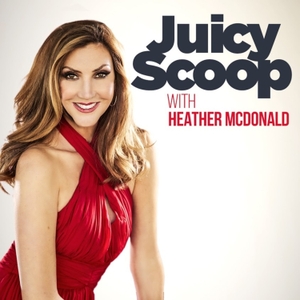 Jen Shah of Real Housewives of Salt Lake City was arrested on fraud charges and more. She is accused of selling lead lists of mostly elderly people. After obtaining their private information, she then sold it to other scam operations, so they could victimize them again. Will she do time? What housewife would have the hardest time in prison? Is Megan McCain choosing horrible hairstyles so I talk about her? Scott Disick shares why he dumped Sophia Richie and Kourtney and Travis Barker are going strong. Another woman went missing off a boat. Is Britney Spears writing her own Instagram and who is seriously into Satan and his shoes. Lastly, never post a photo of Whitney Cummings or anyone else without their permission. 
Get EXTRA Juicy Scoop at:
Patreon: https://www.patreon.com/juicyscoop
More: https://heathermcdonald.net 
SPONSORS and DEALS:
Apostrophe.com/juicy $15 off
Progressive.com Save on Auto Insurance
American-Giant.com Promo Code "JUICY" for 15% off
TryNOM.com/juicy
Perduefarms.com/JUICY
Ziprecruiter.com/juicy
KiwiCo.com promo code JUICY
WWW.beautyblender.com promo code JUICY for 20%
SleepNumber.com/Juicy
Apartments.com
Betterhelp.com/Heather
Support the show: https://www.patreon.com/juicyscoop
See omnystudio.com/listener for privacy information.