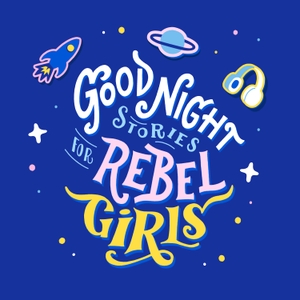 Although Joan Jett has been called the "Godmother of punk," this rocker's rise to super stardom came with plenty of twists and turns. From the time Joan picked up her first electric guitar at age 13 in 1971, she was met with the refrain that "girls don't play guitars"—and that they certainly don't play rock. Joan spent the rest of her life proving these naysayers wrong, founding one of the first all-girl rock bands at age 16 before skyrocketing to the top of the charts as the frontwoman of Joan Jett and the Blackhearts.
About the Narrator
Donita Sparks is a singer, songwriter, guitarist, writer and actor. She first rose to fame with legendary all female American rock band, L7, which remains active to this day.
Sparks was instilled at a young age with a keen sense of political and social activism. She, along with her bandmates, founded Rock for Choice, a pro-choice organization with the Feminist Majority Foundation producing numerous nationwide benefit concerts. She is particularly known for her raucous live performances and rebellious persona.
 
Credits
Bad Reputation (Studio) by Joan Jett Courtesy of Blackheart Records Group, Inc
Bad Reputation (Acoustic) by Joan Jett Courtesy of Blackheart Records Group, Inc
Fake Friends by L7 Featuring Joan Jett Courtesy of Blackheart Records Group, Inc
This podcast is a production of Rebel Girls and is based on the book series Good Night Stories for Rebel Girls.
This episode was produced by Isaac Kaplan-Woolner. Sound design and mixing by Bianca Salinas. This episode was written by Alexis Stratton and proofread by Simi Kadirgamar. Haley Dapkus is our production manager. Executive Producer is Katie Sprenger. Original theme music was composed and performed by Elettra Bargiacchi.
A big thanks to the whole Rebel Girls team who make this show possible! For more, visit rebelgirls.com. And if you like what you heard, don't forget to rate and review this episode, and share it with your friends! Until next time, stay REBEL!