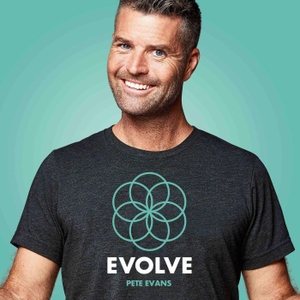 The Evolve Network is now live at evolvenetwork.tv
John Adams is an independent Economic Analyst and commentator.
Having written on economic, political and cultural and public policy matters for a variety of news outlets,including news.com.au, The Daily Telegraph, The Spectator Australia, The Canberra Times and The Australian Business Executive.
Among Johns various current roles, he is the chief economist 'As Good As Gold Australia', an Adelaide based gold and silver dealership were he regularly contributes fresh insights and analysis on the Australian and global economy.
The Evolve Network is now live at evolvenetwork.tv Subscribe for meal plans, recipes, cooking shows and our very own 'The Magic Pill' and 'The Magic Plant', as well as access to my favourite documentaries. The Evolve Network is also home to our full library of Podcasts. With new release podcasts airing first and in full on the channel. You can also watch selected Vodcast's in a video format! Enjoy this highlight of our podcast and head over to evolvenetwork.tv for the full Evolve podcast experience! I'd love to know your thoughts and experiences - join the conversation on my Facebook page - https://www.facebook.com/theevolvenetworkpeteevans
Instagram- @theevolvenetwork https://www.instagram.com/theevolvenetwork/    For more episodes of Evolve, find us on iTunes at https://apple.co/2NpsIba, Acast at https://play./s/pete-evans, click the link on https://peteevans.com, or just look up "Evolve" in your favourite podcast app.    I'd love to spread the knowledge in these podcasts far and wide. If you liked this episode, I'd love it if you could share it with your friends, and perhaps even leave a review on iTunes.  
Follow Pete Evans here: https://linktr.ee/peteevans For information on Waters Co Filters and to purchase - please visit https://peteevans.com/product-range/waters-co-filters/ Theme music by Mandharu.
 
See /privacy for privacy and opt-out information.