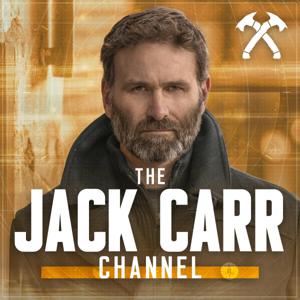 John Stryker Meyer is a highly decorated Special Operations combat veteran, reporter, and author. 
During his time in the U.S. Army, he specialized in covert reconnaissance as part of the secretive group known as MACV-SOG. 
Today, the former Green Beret is also known for his books about his experiences in the Vietnam War including Across the Fence: The Secret War in Vietnam, On the Ground, and SOG Chronicles. He also hosts the podcast, SOGcast: Untold Stories of MAC V SOG.
You can find out more about John and his work at sogchronicles.com.
 
 
Sponsors:
Navy Federal Credit Union: Today's episode is presented by Navy Federal Credit Union. Learn more about them at navyfederal.org
Black Rifle Coffee Company: Today's episode is also brought to you by Black Rifle Coffee. Purchase at www.blackriflecoffee.com/dangerclose and use code: Dangerclose20 at checkout for 20% off your purchase and your first coffee club order!
Featured Gear:
Today's featured gear segment is brought to you by SIG Sauer. You can learn more about SIG here.
American Bourbon Whiskey 
Black Rifle Coffee
Coffee or Die Chemex 
Watches of Espionage