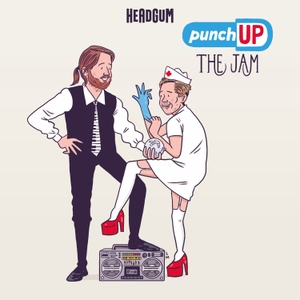 We punched it just because we can!!! The dutiful duo examines Dolly Parton's husband robbery anthem "Jolene" with Fiona Landers (@fionasings4u - UCB, Unicorn Store).
Shoutout to Addie Weyrich and Megan Batoon for contributing vocals to this punch-up!
UNPUNCHABLE JAMS: "That's How Strong My Love Is" by Otis Redding, "Prince Johnny" by St. Vincent, and "Another One" by Mac DeMarco.
Los Angeles! Come see Punch Up The Jam LIVE May 22nd at the Regent Theater. Tickets: https://www.ticketfly.com/event/1851714-punch-up-jam-los-angeles/
Want more Punch Up The Jam? Become a Patron today! You'll support the show plus perks like:DOWNLOAD the punch-ups (four posted each month as well as the entire back catalog).VOTE on what songs we punch up!WEEKLY BONUS EPISODE of Unpunchables Etc.MORE BABY!!!!!!!!!!Check it all out at www.patreon.com/punchupthejam.
Follow us on social:
Punch Up The Jam: twitter.com/punchupthejam | instagram.com/punchupthejam
Miel: twitter.com/miel | instagram.com/mielmonster
Demi: twitter.com/electrolemon | instagram.com/electrolemon