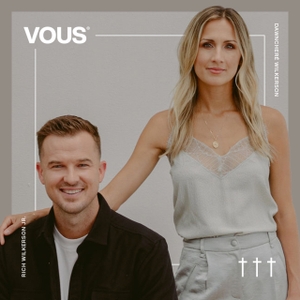 Just Reach — Small Faith — Rich Wilkerson Jr.
03.14.2021 - By VOUS Church
Jesus is within reach for anybody, you don't have to be famous to have access to God's power. Our reach is a prayer and his reach is an answer.
In this installment of the "Small Faith" collection of talks Pastor Rich Wilkerson Jr. encourages us in a message, "Just Reach." Here, we are reminded of our access to God's solution through Jesus Christ.
Oftentimes we believe we can succeed on our own strength, just as Jairus, ruler of the synagogue, had done in his life through influence and status. But Jairus and many others faced real problems. In the midst of the trials, Jesus was always within reach to heal and restore. This same Jesus who showed up for countless figures in the Bible is the same Jesus that can show up for us all. It's on us to have even the smallest faith to reach out for help to our ever-present savior.