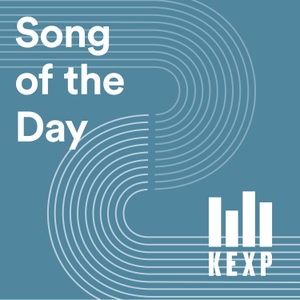 Kassa Overall - "Darkness In My Mind" from I THINK I'M GOOD on Brownswood Recordings.
Originally hailing from Seattle and now based out of New York, Kassa Overall has used his inimitable blend of jazz, hip-hop, and experimental leanings to explore heady and existential topics. With his latest record, I THINK I'M GOOD, he's at his most personal and revealing. On the record he explores his own experiences with mental illness, having experienced manic episodes and subsequent hospitalizations in his youth. 
"Mental instability or hyper-sensitivity was something that felt too taboo to talk about," Kassa Overall says in the record's Bandcamp description. "I want to show the world that mentally sensitive people are the innovators of our society, and hopefully set a new standard that includes a healthy way of life and embracing our unique perspective on reality."
He addresses these themes directly on the LP's standout track, ""Darkness In My Mind." Joined by jazz pianist Sullivan Fortner, the two create an atmosphere that veers into the gothic with elegant-yet-nightmarish piano keys cascading against Overall's mournful, vocoder-effected vocals. The song veers drastically between moments of beauty and bliss to skittering, hectic rhythms and electronic fever dreams. The musical tension is an apt complement to Overall's musings over his troubles, recreating that troubling and inescapable dream that can come in our most difficult mental moments. 
In conjunction with KEXP's upcoming Music Heals: Mental Health, we're asking Song of the Day artists to spotlight a different organization. Overall has chosen the Jazz Foundation of America's Musicians Emergency Fund. The foundations outlined goal is to create a program that protects artists and "turns despair into hope." They do this by ensuring blues, jazz, and roots artists are given the housing assistance they need, the care they need to stay healthy, and financially security to keep their basic needs met. 
Learn more about the Jazz Foundation of America here.
Donations are accepted here.
Read the full post on KEXP.org
Support the show: https://www.kexp.org/donate
See omnystudio.com/listener for privacy information.