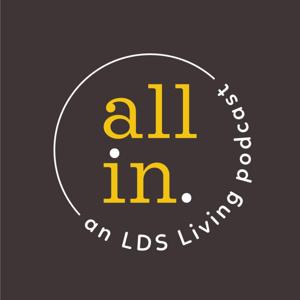 Katie Kortman: Embracing the Color in Life
10.13.2021 - By All In
This season there will be a Relief Society president on Project Runway. Yes, you read that correctly. Katie Kortman is as shocked as you are. She knows she is not the fashion designer people are used to seeing after 19 seasons of the show, but she also knows that, as her mom taught her, "different is good." On this week's episode, we talk with Katie about her love for color, both literally and figuratively, and why she believes it is best to be yourself.
"It's awesome to be different. Not everyone's the same. We want to stand out."
Show Notes
2:09- 2018: The Year of the Goal
6:04- The Influence of Mothers
10:16- The International Church
14:20- Color Brings Joy
16:54- Creativity and Coping
20:36- Developing a Love for Sewing
24:33- Road to the Runway
35:12- Modesty
38:13- What Does It Mean To Be All In the Gospel of Jesus Christ?
Find the full episode transcript at ldsliving.com/allin.
See omnystudio.com/listener for privacy information.