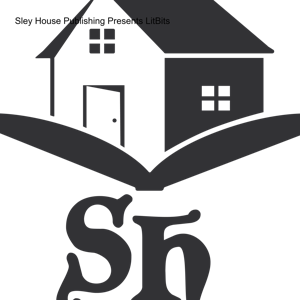 In Sley House's first ever scripted drama, we are proud to present to you KC Grifant's short story, "U-Train." Sley House is proud to bring you this story to read in this Halloween's Tales of Sley House 2022. For now, you get to hear the terror.
Four strangers find themselves on a New York subway platform, waiting on a train that shouldn't exist. But as they try to find out why they're there and how they might escape, they realize that when the train arrives, a fate worse than death might be waiting for them.
KC Grifant is an award-winning science writer with internationally published stories encompassing the horror, fantasy, scifi, and western genres. Her stories have appeared in Andromeda Spaceways Magazine, Unnerving Magazine, Tales to Terrify, Colp Magazine, the Lovecraft eZine, and more. She's contributed to dozens of collections, including Field Notes from a Nightmare, The One that Got Away: Women of Horror Vol. 3, and more. She is the cofounder of the Horror Writers Association San Diego chapter.
sleyhouse.com
Recorded and Produced by Wayne Howard Studios.
https://www.instagram.com/waynehowardstudios/ https://www.instagram.com/waynehowardmedia/
fZrPwX2CfA0sSesjjprR Become a member at https://plus.acast.com/s/sley-house-publishing-presents-litbits. https://plus.acast.com/s/sley-house-publishing-presents-litbits.
Hosted on Acast. See acast.com/privacy for more information.