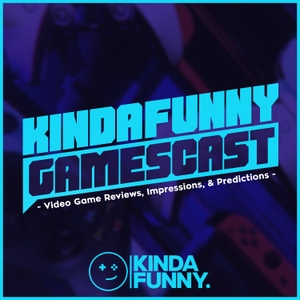 Kinda Funny Gamescast: Video Games Podcast
By Kinda Funny
What's Kinda Funny Gamescast: Video Games Podcast about?
New Episode Every Friday
Watch The Video Version! youtube.com/kindafunnygames
Every week Tim Gettys, Greg Miller, and Colin Moriarty talk about everything going on in the video game world. Sometimes there are guests, sometimes there is a wiener dog, all the times Tim will say something ridiculous.