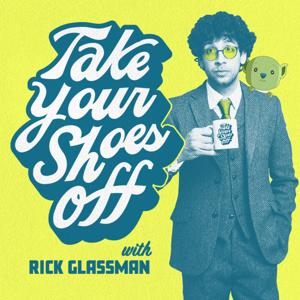 We can't believe… but it's TYSO's 100th episode! This very VERY special milestone can only be celebrated with America's Sweetheart, Kristen Bell! The Good Place star graced our balloon filled balcony to sing, snap and play with Rick. They discuss how much Rick loved Frozen, how they've both worked with Josh Gad, and Rick plays "Do You Want to Build a Snowman" on the piano for the first time. But wait, all is not as it seems… stick around for the whole episode to see what it delivers! Also there is a special 100 episode montage and snap-tastic clip to commemorate this milestone! Let us know what your favourite moments from the show in the comments below. We can't wait for 100 more!
Also, if you wanna check out hubby's appearance on TYSO, here is the Dax Shepard ep: https://www.youtube.com/watch?v=n5x3Hrj2We8
RICK GLASSMAN MERCH: https://www.rickglassman.com/store
PATREON: https://www.patreon.com/takeyourshoesoff
INSTAGRAM: https://www.instagram.com/rickglassman
DISCORD: https://discord.gg/XXy4brb
 
KRISTEN BELL INSTAGRAM: https://www.instagram.com/kristenanniebell
https://hellobello.com
https://doahappydance.com
See omnystudio.com/listener for privacy information.