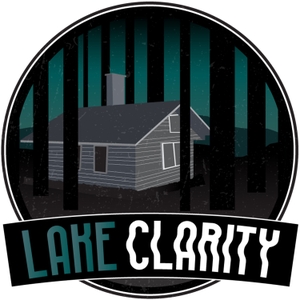 Steve and I track down, and talk to Seth Omundson, one of the survivors of the Lake Clarity disappearances.
This week's episode was brought to you by FateCrafters Studios, and our partner show, Atheist Apocolypse
Lake Clarity
Patreon
Tumblr
Facebook
Twitter
Instagram
LakeClarity.com
FateCrafters Studios
Facebook
Twitter
FateCrafters.net
All of our music is created by Its Teeth! If you like good music, check out his website, or find him on Spotify or Bandcamp!