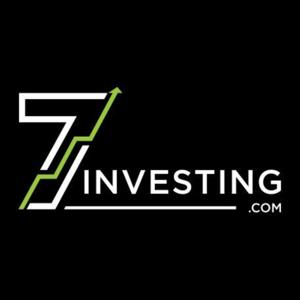 Launching the Space Economy with Rocket Lab CEO Peter Beck and CFO Adam Spice
02.17.2022 - By The 7investing Podcast
The commercial space economy is taking off, and it's capturing the imagination of entrepreneurs everywhere. This trillion dollar new horizon is unlocking opportunities that span across the globe and will fundamentally change many industries.
But while the potential is certainly there, actually setting up shop in outer space remains very challenging. Companies today need to draw up a business plan, design and build their satellites and infrastructure, launch them into outer space, and then keep everything monitored and operational. Even considered individually, each of those is a monumental task!
Yet a company named Rocket Lab (Nasdaq: RKLB) is uniquely rising to this challenge. Self-described as an "end-to-end space company", Rocket Lab looks to simplify the entire process and democratize outer space for business purposes. They design and manufacture custom satellites and rockets, they launch payloads into space, and they manage the infrastructure required for continual support. You can think of them as the one-stop-shop space vendor of preference.
And Rocket Lab has even bigger ambitions arising. It initially focused on launching smaller satellites of up to 300 kilograms, yet its newly-unveiled Neutron rocket can carry payloads of up to 8,000 kgs. That means instead of placing individual satellites, it will soon be placing entire satellite constellations. That will give larger customers an opportunity to scale up their commercial operations.
The commercial space economy is a higher-altitude movement that absolutely needs to be on your investing radar right now.
In an exclusive interview, Rocket Lab's CEO and co-founder Peter Beck and CFO Adam Spice recently spoke with 7investing CEO Simon Erickson and lead advisor Steve Symington. Peter explained why now is the golden era for the space industry and why several customers are asking for dedicated launches as an alternative to ridesharing. Adam described the opportunities that Neutron will enable and the important impact it will have on Rocket Lab as a business.
The two also describe upcoming industry consolidation and the opportunity for "Space as a Service". And in the final segment, Peter -- who has been a rocket scientist since his childhood -- describes the things he is most excited about achieving in the coming years.
Publicly-traded companies mentioned in this interview include Rocket Lab. 7investing's advisors or its guests may have positions in the companies mentioned.  This episode was originally published on September 7th, 2021.
---
Send in a voice message: https://podcasters.spotify.com/pod/show/7investing/message