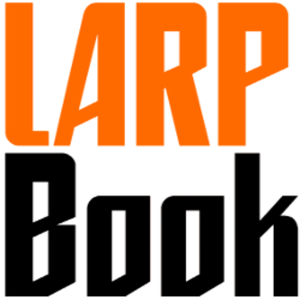 Episode 63 10 April 2018
IN TODAY'S SHOW
We went to a Twilight Realms Game
2018 problems
SHOW NOTES
Talk about our time at TR
Wanderlust Clothing
Modern sensibilities bleeding into characters that perhaps should be thinking differently
LARPING EVENTS
Pirate Festival 10/08/2018 to 12/08/2018 –
https://www.brotherhood-of-the-black.co.uk
At Llanciach Fawr 16th Century Manor – There is camping but MUST CONTACT FIRST.
Balrog Gaming 23rd August till 27th August
Barnswood Scout Camp
£100 to play or monster. Bunks and camping.
http://www.balrog.co.uk/
Arcadia LARP is on the August bank holiday weekend too in Exeter.
http://www.arcadialarp.com/
THANK YOU
A big Thank you to our lovely patrons who make it a bit easier to keep this show going. If you would like to get in contact with the show just email
, is there a topic you would like us to discuss or something cool you saw or fancy writing an article for the website then email the show
.
Music provided by:
http://www.bensound.com
Patreon –
http://patreon.com/larpbook
Shop:
https://www.facebook.com/larpbook/shop/
You can listen to the podcast on iTunes, Stitcher, Youtube, Twitch and Larpbookmedia just search for LARPBook email: