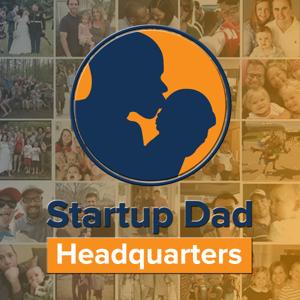 Erik Fisher is the community manager for Social Media Examiner and host of the award-winning podcast, Beyond the To Do List. His podcast focuses on how-to's about social media, productivity, and podcasting. He has been married for 13 years, and has a 10 year old daughter and a four year old son.
Erik shares in this episode his family life, his StartupDad journey and the keys to his success.  Here is what you will learn from Erik in this episode:
Being productive, by saying no to the right things.
Trying to find balance with business and family.
How to learn from the past by focusing on the future.
Finding your niche and sticking to it.
Learning your craft through research and personal development.
Being secure where you are in your journey.
 
The HandyMan Segment: Tips | Tactics | Tools
What's your secret sauce? Analytical mind
What is one time management tool? Look at it ahead of time
How do you stand out above the noise: Be yourself
What is a habit that attributes to your success as a Husband, Father and Entrepreneur? Taking the time to unplug
Book every StartupDad should read from an Entrepreneur Perspective: Million Miles and A Thousand Years
Resources & References Mentioned
Beyond The To-Do List – Contact Erik!
Million Miles and A Thousand Years  – Donald Miller