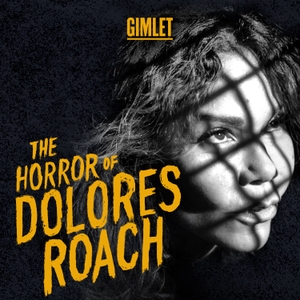 Dolores encounters a woman from her past - and the carnage of her present.
Dolores Roach- Daphne Rubin-Vega, 
Luis Batista- Bobby Cannavale, 
Caleb Seltzer- Michael Urie, 
Jonah Pearlman- Noah Robbins, 
Nellie- Kita Updike, 
Marcie- Elizabeth Rodriguez, 
MTA Voice- Jasmine Romero
 
Written and directed by Aaron Mark, executive produced by Mimi O'Donnell, produced by Katie Pastore, Matthew Boll and Daphne Rubin-Vega, associate produced by MR Daniel. Sound design by Haley Shaw, foley recording by Nico Osborne, mixed by Matthew Boll. Score by Allison Leyton-Brown, music production and mix by Matthew Boll and Bobby Lord, additional engineering by Sam Bair and Shachar Boussani, additional assistance by Daniel Brunelle and Armando Serrano. Special thanks to Kristen Luciani, Saul Nathan-Kazis, Jim Nicola, and Danny Feldman. THE HORROR OF DOLORES ROACH is a production of Gimlet Media.