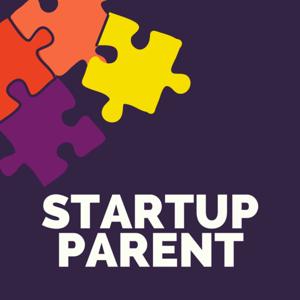 #155 — A brand new show! So, you know when you're watching your favorite TV show, and you realize that the side-story of the show is quickly becoming it's own plot? That is happening to me right now, and after spending the last ten weeks podcasting from my stay-at-home orders in New York City, I realized that I may accidentally be starting a new podcast. One I'd love to introduce you to.
Let's Talk with Sarah K Peck is a brand-new spinoff podcast with short, 5-10 minute conversations about philosophy, psychology, and practical notes on life around us. If you're curious or want to take a listen, search for it wherever you listen to podcasts and you'll find it, or go to anchor.fm/sarahkpeck to take a sneak peek.
The Startup Pregnant Podcast will carry on, and we'll be focused on bringing you more voices and ideas from parents all over who are dealing with work, children, pregnancy, and leadership.
Thanks, as always, for being listeners of the podcast and being on this journey together.
---
Send in a voice message: https://anchor.fm/startupparent/message