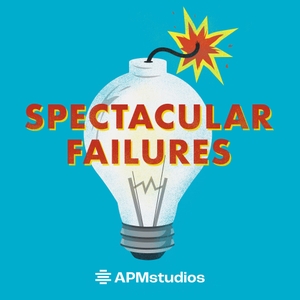 Charles Keating robbed working people of their life savings and cost taxpayers billions of dollars. All under the watch of powerful politicians.
You can follow Spectacular Failures on Twitter and Facebook using @failureshow. We're @failure_show on Instagram. Follow Lauren Ober on Twitter and Instagram at @oberandout.
Spectacular Failures is powered by you. Support the show with a donation at spectacularfailures.org/donate.