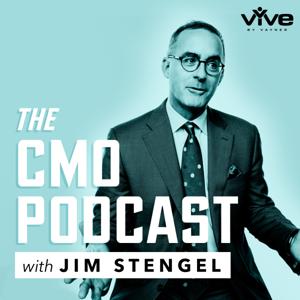 Linda Lee (Campbell Soup Company) | Clarity & Focus
07.21.2021 - By The CMO Podcast
Linda Lee is the Chief Marketing Officer of Meals & Beverages at Campbell Soup Company. This 152-year-old diversified, "Mmm, Mmm Good" food company generates about $8.7 billion in sales. 
In this conversation, Linda talks about her unique career path. With a degree in chemical engineering, she began as an engineer and went on to hold several marketing positions at companies like General Mills, Mondelēz International and more. Linda talks about how her background as a scientist helped shape her practices as a marketer. She also dives into the importance of focus when it comes to marketing goals and how she and her team use that to their advantage.
Support our sponsor Deloitte and experience their guidance on resilience for brands in navigating the COVID-19 pandemic. Learn more at Deloitte.com.
See Privacy Policy at https://art19.com/privacy and California Privacy Notice at https://art19.com/privacy#do-not-sell-my-info.