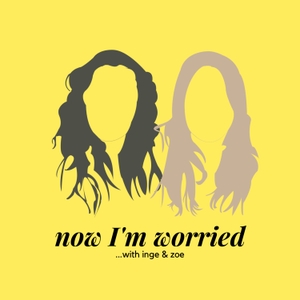 Should we all be plumping for private healthcare or is it a bit of a swizz? How is your lockdown hair going? Can we normalise saying how we actually feel when people ask how we are? This week we are in a haze of annoyance and upset and quite honestly this recording sesh brought some light relief to both of our days. Not least because of Inge's fave worry yet being sent in, and the fact that we had so many on only our second week back. Listener worries include the "Covid Layer" and Glastonbury - is it gone forever?
That means our bucket is empty - want to add yours?
Email the podcast: [email protected]
Enter the worry amnesty: https://forms.gle/neGzYPCJnpMcxrrw9
-----------------------
Welcome to Now I'm Worried, the podcast where we discuss your worries and throw them into our worry bin, never to be worried about again
We are presented with SO MUCH information on a daily basis, it's no wonder we don't know what we should or shouldn't be doing.
We are Inge and Zoë, two un-woke friends in their 30s, wanting to live a better life through questioning things that we are told and working our between us what we should and shouldn't be worried about.
Find us on Instagram: @nowimworried @inge.hunter @zoerdew Support this show http://supporter.acast.com/now-im-worried. See acast.com/privacy for privacy and opt-out information.