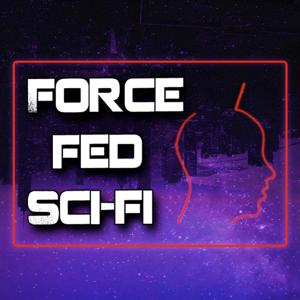 This time, we review and take a look at the forgotten dystopian classic Logan's Run and along
the way ask why do dystopian films want to take the fun out of reproduction, why only keep
humans alive until 30, and how did this film get lost in the shuffle? Let's dive in…
Logan's Run Movie Cast and Crew
* Directed by Michael Anderson: The English director had previously made the
original film adaptation of George Orwell's classic novel 1984 and his film,
Around the World in 80 Days, had won the Academy Award for Best Picture.
* Starring Michael York as Logan 5: He is more popularly known as Basil in
the Austin Powers film franchise, but had appeared in the adaptation of the popular
musical Cabaret.
* Richard Jordan as Francis 7: Logan's Run was one of Jordan's first roles, but
would appear in Dune and The Hunt for Red October prior to his death in 1993.
* Jenny Agutter as Jessica 6: This was an early film role for her as well, but has
since appeared in An American Werewolf in London and Captain America: The
Winter Soldier.
* Farrah Fawcett-Majors as Holly 13: She was on TV during at this time in The Six
Million Dollar Man as well as Charlie's Angels and thus, received prominent billing
due to her rising stardom at the time.
* Peter Ustinov as The Old Man: The legendary actor has won two Academy
Awards for his roles in Spartacus and Topkapi.
* Roscoe Lee Browne as Box: While not exactly appearing on-screen in Logan's
Run, Browne would later become a very accomplished voice actor; The Real
Ghostbusters, Batman: The Animated Series and Spider-Man.
From the Page to the Screen
Logan's Run is based on a novel of the same name by William F. Nolan and George
Clayton Johnson which released in 1967. Almost immediately after the novel's release,
it was optioned for a future film adaptation, but it labored in developmental hell for years.
The producer who had originally acquired the film rights, George Pal, had differing
opinions with his screenwriters in regards as to the tone of the film. The writers originally
wanted to incorporate relevant themes at the time of the late 1960's, but Pal wanted a
more fun sci-fi romp.
These rewrites caused production to be delayed as Stanley Kubrick's 2001: A Space
Odyssey had revived the science fiction genre among audiences.
Pal would later leave the project and fellow producer Saul David stepped in
with a new writing team who made significant changes from the novel to the film.
For starters, the original age limit was raised from 21 to 30 to allow for a wider range of
actors and extras to be involved in the project.
The biggest spectacle of the film, the Carrousel, was created specifically for
the film and is not a part of the original novel. It was simply a means to create