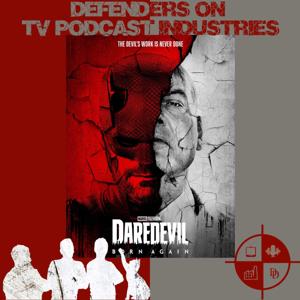 Hi fellow Defenders, welcome back to our Marvel podcast, as we chat about Loki Episode 2 "The Variant". Loki quickly shows his worth to the Time Variance Authority.
Loki Episode 2 "The Variant" Synopsis
Head Writer: Michael Waldron
Episode Written by: Elissa Karasik
Episode Directed By: Kate Herron
A team of Time Variance Authority Minutemen arrive at a Renaissance Fair in Wisconsin in 1985. They are on the trail of a Loki Variant but to the tune of "Holding Out for a Hero" they are taken out by the hooded figure who captures and kidnaps Hunter C-20.
Meanwhile back at the TVA headquarters, Mobius meets with Judge Renslayer to explain that Loki is a valuable asset that is needed to catch the murderous variant.Given one last chance Loki is tasked with searching through the Variant's history to find clues on where it might be. Loki suggests that his Variant could be hiding in apocalyptic events throughout the sacred timeline which would mask any activities since that timeline will end.
To test the theory Mobius takes Loki to Pompeii in 79AD. With the impending eruption of Mount Vesuvius they learn that nothing Loki does shows up as a variant timeline. Using the origin date of the Kablowee Candy left behind in France at the Variant's previous attack, Loki quickly identifies where they could be hiding.
When the team arrives at the RoxxCart superstore in 2050s Alabama, Loki meets his variant. They possess Hunter B-15 and other customers of the store to inform Loki that he has no idea of the scale of their plan, it isn't about him.
Finally revealing their true form to Loki they set off a chain of time reset charges that are sent throughout time creating hundreds of breakaway moments and destroying the Sacred Timeline.
Loki Season 1 Cast
* Loki Laufeyson played by Tom Hiddleston* Mobius M. Mobius played by Owen Wilson* Hunter B15 played by Wunmi Mosaku* Juge Ravonna Renslayer played by Gugu Mbatha-Raw* Hunter C12 played by Sasha Lane* Casey The Paperwork Clerk played by Jon Levin* The Variant played by Sophia Di Martino* Miss Minutes voiced by Tara Strong
A Return to Defending
As we are returning to the Marvel TV universe we are usin...