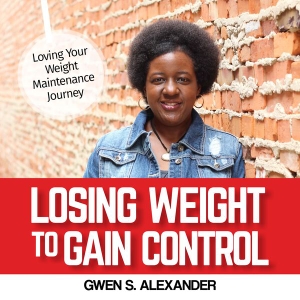 Losing Weight to Gain Control
By Gwen Alexander
What's Losing Weight to Gain Control about?
This podcast is meant to inspire you to begin or continue on your weight loss journey. If you've had enough of the yo-yo effect with your weight, this podcast is for you.
Hosted by Gwen Alexander, she shares with you the steps she took to lose 70 pounds in a way she could sustain for a lifetime not a short time. It's what she calls "The Maintenance Mindset." She wants to help you to take action to take control of your weight and your life.
Website: thegwenalexander.com
Facebook: The Gwen Alexander
Twitter:@TheGwen1685
Disclaimer: Gwen is not a medical doctor, nurse or health professional. You should talk to your doctor, nurse or health professional before you begin any weight loss/maintenance or exercise program. The information provided in this podcast is for informational purposes only.