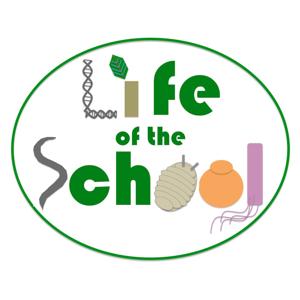 Today, as we find ourselves deep into the holiday season, we reflect back on the past few years and ask whether or not the grades have the same emphasis as they did a few years ago.
Show Notes:
We kick off our episode with a goofy question: What movie/tv show/or music signifies to you that it is holiday season?
Joining us from Illinois is Amy Kelly: "All I want for Christmas is you" Mariah Carey
Joining us from Colorado is Hannah Hathaway: Muppet Christmas Carol
Aaron: John Denver & Muppets Christmas album.
Did your school and/or your state do anything different in terms of grades, grade expectations, end of course exams during the 2020-2021 school year compared to past years?
Hannah: Our final exams were all open note last year (as most students were online), and they were condensed to cover only the most crucial standards. We also implemented more grading policies intended to show students grace (e.g. no zeros, accept late work, etc)
Amy: We did not give finals last year, and recently opted to cancel finals for this year. Our State offered flexibility regarding whether to administer the ISA last spring or this fall.
Aaron: Interestingly, our school had eliminated midyears and finals before the 2019-2020 school year, which was a bit contentious at the time, but hasn't been discussed since. We had no state exams (MCAS) in 2020, but they came back in 2021. So we didn't really have much of a change from last year.
Did any of those policies from last year carry over to this year (or did policies revert back to September 2019)?
Amy: I think we did attempt to return to the way things were before the pandemic but I feel many of us found the kids weren't quite ready. When we gave quizzes in biology that prior to the pandemic would have taken 20-30 minutes at most, and found they were taking 45-60 minutes or more, we realized we had to hold back on administering large tests and focus on end of goal quizzes.
Hannah: we are continuing to make progress on grading policies, but the emphasis on depth over breadth does not seem like it will continue.
Aaron: School wide, we returned to our 2019-2020 school calendar and testing policies, but teachers have been up to ourselves to set grading policies. I have also found like Amy, stdents need to be taught some skills they didn't develop over the past 2 years.
Did you change any of your own grading policies or grading expectations over the past few years?
Amy: I would say I have become a lot more flexible in general. 5 years ago, I did have late work penalties, and I do not penalize students for turning in late work during the unit even if it is substantially late. I also allow students to correct their work, so the corrections are accurate and I offer them a different version of the assessment to retake to try to show me they learned the material. I realize that not everyone is ready for the assessment at the time I offer it.
Hannah: Yes, I feel like I have come a long way on my grading journey, and still have a ways to go. I would eventually love to implement something along the lines of ungrading, but am anxious about being the only teacher to do so, and how it would work within gradebook requirements at my school.
Aaron: The pandemic helped codify my journey to integrate resubmission, revision, and no points off for late work into my class policies.
Credits:
Please subscribe to Life of the school on your podcast player of choice!
Patreon: https://www.patreon.com/LOTS
Music by: https://exmagicians.bandcamp.com/
Show Notes at Lifeoftheschool.org
You can follow on twitter @MrMathieuTweets or @lifeoftheschool