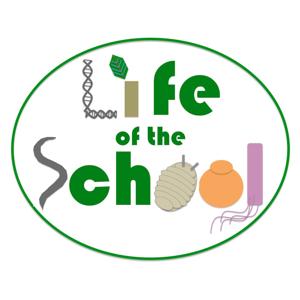 One of the topics that teachers have been discussing a lot this year has been how issues with student behavior feel worse this past school year compared to the past. Today we discuss this topic and reflect on how we may reframe this issue next year.
Show Questions:
We start this question with the goofy question. What is a dumb rule that you have had to follow at some time during your life?
Joining us from Ohio is Tanea Hibler: Honestly, most rules are pretty dumb, but we have them becuase humans are just dumb sometimes. Like in Arizona you don't have to wear a helmet when riding a motorcycle, but you aren't allowed to drive between the lanes like you can in California. That's just dumb to me. And the rules vary so much from school to school and place to place that many rules start to feel arbitrary. One school had a rule where kids had to come into the lunch room and sit down and be quiet before they were allowed to get in line to get lunch. They couldn't eat outside, or kick back and relax during lunch time. So weird to "police" the kids during their one major break of the day.
Joining us from Texas, Lee Ferguson: (If you don't say your school's dress code Jeans Policy…) Ha! But yes, the dress code regarding "professional dress" is probably the stupidest thing ever. Context though--I work in a pretty conservative district in Texas and most districts here have similar employee dress codes. As far as I know, I taught an entire year (nearly 2) in jeans, and it didn't affect how my students learned or performed. Hell, the year I wore jeans every single day my kids did the best they ever have on the AP exam, so…yeeeaaah, I'm gonna wear jeans when I feel like it. :)
Joining us from Wisconsin is Sedate Kohler: I ride horses and am really involved in a youth equestrian program. We are similar to scouting and have a similar organizational structure, and a lot of spirit. We wear pins, which is unique to our org. When we compete, we wear our pins, it's required. For a very long time, we were not allowed to wear our pins when we jumped our horses, because of the "risk of impalement".
Aaron: Some of the rules around coaching and dismissals were strange. I would need to collect notes if parents wanted to take kids home from away games. So families would write notes, then I would see them as they left. It was weird. I recently found an old coaching folder with a tone of old notes.
Do you feel there have been more student behavior issues in your school/classroom this year compared to previous years? Are students just rebelling against rules trying to "control" behavior, or are there larger issues at play?
How are the discussions about behavior being discussed? Are schools taking into account the pandemic? Are there discussions about restorative justice? Changing policies?
Do you think this is a temporary shift due to the pandemic or do larger changes need to take place? Are there things we could do in our classrooms to improve classroom culture to reduce behavioral issues?
Credits:
Please subscribe to Life of the school on your podcast player of choice!
Patreon: https://www.patreon.com/LOTS
Music by: https://exmagicians.bandcamp.com/
Show Notes at Lifeoftheschool.org
You can follow on twitter @MrMathieuTweets or @lifeoftheschool