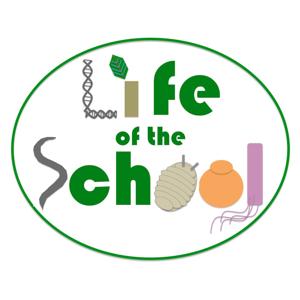 This episode is guest hosted by Tanea Hibler from Brophy College Preparatory in Phoenix Arizona. Tanea Interviewed Aaron Mathieu, the typical host of the podcast.
Aaron teaches Honors Biology and AP Biology at Acton-Boxborough Regional High School in Acton, Massachusetts. In addition to his classroom teaching, Aaron is the advisor for the BioBuilder Club at ABRHS. This fall, Aaron is beginning his 25th year as a high school teacher. He was named the NABT Outstanding Biology Teacher for the state of Massachusetts in 2015. In 2016, he started the Life of the School Podcast where he interviews life science teachers from around the country about their teaching practices and goals. You can follow Aaron on twitter @MrMathieuTweets.
Pick of the Episode:
Check out Life of the school this September with Aaron, Tanea, Lee Ferguson and Ryan Lacson!
Credits:
Please subscribe to Life of the school on your podcast player of choice!
Patreon: https://www.patreon.com/LOTS
Music by: https://exmagicians.bandcamp.com/
Show Notes at Lifeoftheschool.org
You can follow on twitter @MrMathieuTweets or @lifeoftheschool