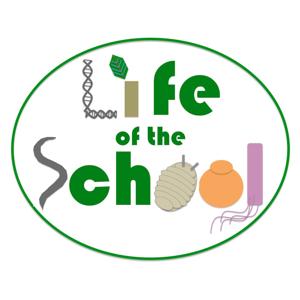 Show notes:
- This is the first episode of the show's new format! The podcast is now a panel of discussion with Aaron Mathieu, Lee Ferguson, Tanea Hibler, and Ryan Lacson.
- Lee has recently posted a video of her classroom.
- We discussed articles including:
- Texas Teachers Consider Leaving The Classroom Over COVID-19 Fears, Houston Public Media
- As U.S. Schools Move to Reopen Despite Covid-19, Teachers Threaten to Strike, NY Times
- Missouri could see a teacher shortage, educators warn, The Missouri Times
- State Board of Education Approves Alternative Route to Obtain Substitute Certificate, MO DESE
- We discussed how face shields alone are not enough!
- Social Emotional Learning is So Important for Teachers.
- Ryan went to school in a hazmat suit.
- Aaron, Lee, Tanea, and Ryan are all on twitter.
- We would love feedback! DM or Tweet @lifeoftheschool and share your stay/go story. Have you left your school or teaching as a profession?
Credits:
- Please subscribe to Life Of The School on your podcast player of choice!
- Patreon: https://www.patreon.com/LOTS
- Music by: https://exmagicians.bandcamp.com/
- Show Notes at Lifeoftheschool.org
- You can follow on twitter @lifeoftheschool