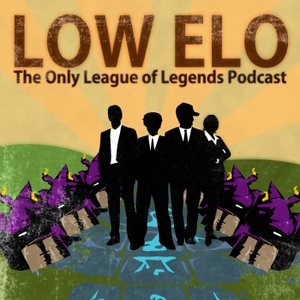 On this episode of Low Elo: the League of Legends podcast, Smite gets Cold, Fantasy LCS returns, and we talk Teamfights but not before we thank Riot for our shiney new toys!
This week we encourage you to break the meta in the jungle, experiment with Stalker's Blade and share your match history. We want to see what crazy junglers find success and those that just can't cut it but make sure your team is on board first! Send your match histories and other emails to [email protected]
You can follow the hosts on twitter: @LowEloDave, @Belsaas and @LoLStretch.
This week's soundtrack is Flowers Tell by One In A Googleplex.