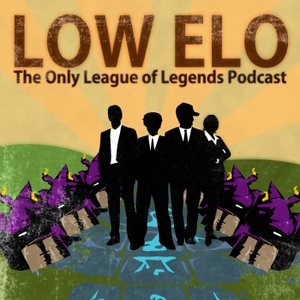 Episode 101 of Low Elo is all about roots. We're officially in Season 3 of Low Elo which is strange for us because we never expected to have "seasons". Thank you for listening! It's also about power rankings and where NA really sits in the rest of the world for League of Legends eSports.
This week's game: if champions were sponsored by real world brands, who is your favorite and who is their sponsor?
Massive thanks to all of our supporters. Your monthly donations make a bouncy castle filled with cheeseburgers a goal rather than a fantasy. You can learn more about donations and how we use them at lowelo.com/donate.
As always, thank you for listening and don't forget to follow the hosts on twitter at @EatGamer, @LowEloDave and @belsaas.
This episode's soundtrack is Keg Baseball by Centz.