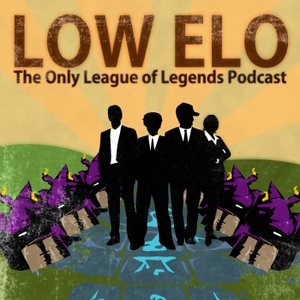 Another week, another riot of a Low Elo episode! This week on the League of Legends podcast, Jeff, Dave and Erik talk about Scarra, the surprising performance of CLG, the tense standings in the EU LCS, kits and builds and how to use team builder to create the ultimate, unbeatable 5 man jungle mage team comp and why you should never use it.
This week, we ask "If Riot were to make your favorite celebrity personality into a new champion, what would their kit be and what would you build on them?". Send your answers along with other emails to team@lowelo.com.
The hosts can be reached on twitter as @EatGamer, @LowEloDave and @belsaas.