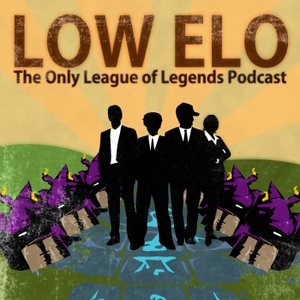 It's episode 96 of Low Elo, the League of Legends podcast, and we welcome fellow podcaster and international pop sensation Eric Belsaas to the show as our third seat to discuss the evolving pre-season support game, vision and Miley Cyrus.
This week we have issued the Mundo Challenge! You have until December 28th to send us a screenshot at the 10 minute mark of your best score playing Mundo vs any number of bots. No friendly bots allowed and the highest number of kills wins another mystery prize! Send your entries and other holiday email to [email protected]
You can catch the hosts on twitter as EatGamer, LowEloDave and belsaas.
This episode's soundtrack is Poet by HASH.