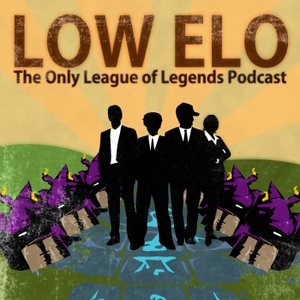 Welcome back to Low Elo. Posted a day late but never a dollar short, this week we cover... SlamBall? No, wait a second. We talk about the new summoner's rift, our evolving Fantasy LCS strategies and the upsetting pro scene (you know... because of upset games...).
The game this week asks where you would put a trampoline in the new summoner's rift to make it more EXTREME and as always you can send your answers along with other email to team@lowelo.com
All hail the mighty Blue Robots, follow the team on twitter.
This episode's soundtrack is Lightbringer by Pentakill.