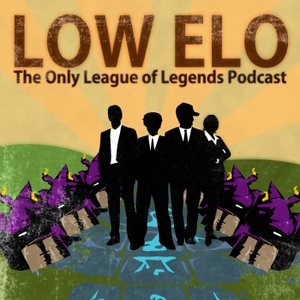 The world of League of Legends has been turned upside-down by the sensational stories you'll hear about in this episode of Low Elo! Jeff, Dave and Erik reveal the secret world of the League of Legends pros as wins lead to drama and drama leads to trades! As a special edition, Jeff goes on to tell all about Warwick, his super secret build and why Feral Flare is a giant doodie stick on the original jungler!
This week's game asks you to come up with a champion skin based off of a historical figure! You can send in your game submissions and other emails to be read on the air at team@lowelo.com.
The hosts can be reached at @EatGamer, @LowEloDave and @belsaas.
A huge thanks to our sponsor Audible and our generous supporters. For more info on how you can donate to the show, visit lowelo.com/donate and don't miss the latest episode of FFHR at foamfingerhatrobot.com.
This episode's soundtrack is The Kings Betrayal by Wolandroid.