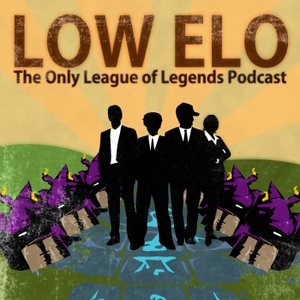 This week on the only League of Legends podcast, Jeff, Dave and Sterling discuss the world championship finals, the series leading up to it and the some of the champion stats that have made this the best worlds to date. We also talk about dunking in this episode you won't want to miss.
The game this week is dedicated to DanDy and his seminal performance as SSW Jungler during 2014 World Championship Finals - If you had a jungler there for you in real life how would that change things? Who would it be? Send answers and email to team@lowelo.com.
This week's soundtrack is The GetUp by The Impossebulls.