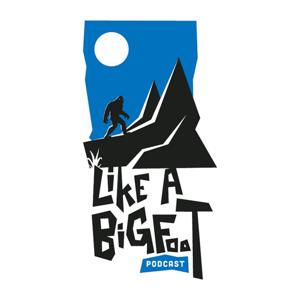 #261: Lucja Leonard -- Mohican 100 and Taking on the Triple Crown of 200s
07.22.2021 - By Like a Bigfoot
This week we are chatting with Lucja Leonard about her recent finish of the Mohican 100, her history as an ultra runner and her upcoming challenge taking on the triple crown of 200s!!
Lucja recently went back to the Mohican 100 in Ohio to complete the very first 100 she attempted. In this episode we chat all about her experience getting payback on this race before diving into stage racing and how she is training for her upcoming attempt at tackling Bigfoot, Tahoe and Moab.
We also talked briefly about crewing her husband Dion at the Badwater 135 (the race just finished and we recorded this episode a few weeks ago! I'm happy to report that Dion placed 6th in a very stacked field in a ridiculously hard ultra marathon).
Hope you guys enjoy the episode!!
MORE FROM LUCJA:
Instagram: https://www.instagram.com/runningdutchie/
Facebook: https://www.facebook.com/dionandlucja
Twitter: https://twitter.com/runningdutchie
MORE LIKE A BIGFOOT:
Subscribe and Review on iTunes: https://itunes.apple.com/us/podcast/like-a-bigfoot/id1160773293?mt=2
Soundcloud Archives: https://soundcloud.com/chris-ward-126531464
Stitcher Archives: https://www.stitcher.com/podcast/like-a-bigfoot
Facebook Group: https://www.facebook.com/likeabigfoot/
Instagram: https://www.instagram.com/likeabigfoot/